Atlanta DUI Lawyer
60+ Years of Combined Experience on Your Side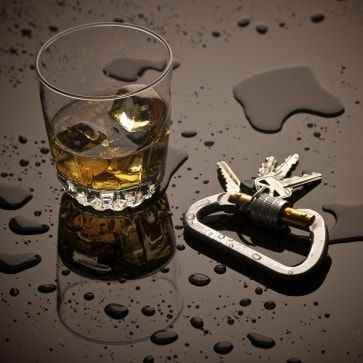 If convicted for drunk driving, you face license suspension, jail time, required public service, and large fines. At Nick Lotito & Seth Kirschenbaum, our Atlanta DUI attorneys work hard to minimize the effects that a DUI conviction has on our clients' lives. While each case is different, we may be able to reduce the charges or sentence against you.
When there are good reasons to challenge the evidence, we will consult with forensic experts and field sobriety test trainers to expose mistakes on the part of arresting officers or technical problems with the Breathalyzer.
---
Discuss the details of your case with our Atlanta DUI lawyer in a FREE consultation.
---
Defense Against DUI Penalties
The consequences of a DUI conviction can be far-reaching. Your job could be jeopardized, your insurance premiums will increase substantially and a conviction will appear on your permanent criminal record. The exact penalties will depend heavily on the factors in your case. Regardless of the exact circumstances of your case, our firm is here to help.
What Is DUI "Per Se"?
In the state of Georgia, DUI can be charged in two different ways:
DUI "Per Se" - if your BAC is 0.08% or higher, which leads to "rebuttable presumption"
If the police officer can show that you are mentally and/or physically impaired
Prepare for Your Hearing
If you've been arrested for drunk driving, it is important to understand your options and the process involved in preparing for your hearing. To learn how we can help you beat your conviction, contact an Atlanta DUI attorney today. We understand how a DUI conviction can complicate a person's life. If you've been arrested for a DUI, don't assume you can plead guilty or "no contest" and make the problem go away.
---
To learn how we can help you beat your DUI conviction, contact us and set up your free consultation.
---