Atlanta White Collar Crime Attorneys
Turn to Us for Defense
Dealing with allegations of white collar criminal charges without an experienced attorney can severely limit your defenses and expose you to greater consequences. Consult an established white collar crime lawyer in Atlanta before talking to the police, an investigative agent, or anyone associated with the prosecution. At the law offices of Nicholas Lotito and Seth Kirschenbaum, both of our defense attorneys have more than 30 years of experience in the criminal justice system. We are prepared to lessen the weight of a criminal investigation by forming an effective criminal defense strategy.
Contact our law firm today so we can take immediate and effective action.
Former Federal Prosecutors Defending Your Future
Attorneys Seth Kirschenbaum and Nicholas Lotito are former federal prosecutors. We know how a case is developed and presented from both sides of the criminal justice system. We have the skills and determination to defend business leaders, public, and government officials facing white collar criminal charges, such as:
Public Corruption: We defend politicians, government officials, and public figures facing charges of money laundering and securities fraud, as well as serious charges of mail and wire fraud.
RICO & Racketeering: We represent clients accused of racketeering and crimes under the Racketeer Influenced and Corrupt Organizations Act, including allegations of bribery, extortion, and blackmail.
Copyright & Trademark Crimes: The attorneys at our firm defend clients accused of counterfeiting clothing apparel, computer software, illegal copies of copyrighted music, movies and other items.
Since 2005, Atlanta Super Lawyers magazine has recognized us as top-performing defense attorneys. Our firm's proven track record includes successful resolutions, dismissals, and acquittals. We have an extensive background in the criminal justice system from a prosecution and defense perspective.
Our experience has helped us cultivate relationships with noted experts including:
Investigators
Forensic Computer Examiners
Accountants
Polygraph Examiners
Psychologists
Psychiatrists
These experts often play an integral role in helping us shape a compelling defense strategy.
Talk with us about the criminal allegations you now face or if you suspect you are under investigation. Call (404) 471-3177 or contact us online to schedule a free and confidential consultation. "I would recommend Seth without hesitation."

I would recommend Seth without hesitation.

- James

"Nick defended me with dedication, caring, and skillfulness - I will be eternally grateful"

Thank You Nick, For Justice! The state of Georgia indicted me on two counts of Racketeering that I did not commit. Nick defended me with dedication, caring, and skillfulness in interacting with all parties involved. Against almost insurmountable odds, he was able to get my case dismissed. I will be eternally grateful for all he has done for me. I consider him a superb criminal defense attorney and also call him my friend!

- Harley

"Mr. Lotito truly went above and beyond every step of the way."

Nick Lotito recently represented one of my close family members in a vehicular homicide case. He helped our family navigate through this incredibly traumatic experience with grace and compassion. He was organized, well prepared, and thorough. And always responded to our emails and phone calls immediately. Mr. Lotito truly went above and beyond every step of the way. Highly, highly recommended!

- Perri Eichenlaub

"very impressed"

Good and Knowledgeable I was in a bad situation at one point in my life, the Federal Government brought criminal action against me and I knew i had to be accountable for my action. I was looking for a good lawyer who specialized in criminal lawyer, one who has professional experience in a court room and could give me a good advice on what I needed to do. I interviewed three lawyers and someone told me about Nicholas Lotito, so I meet with him and we talked for hours, I was very impressed with his honesty, I was convinced and had no doubts or uncertainty that he was the person I needed to represent me. At the end of the trial everything worked out good. So thank you Mr. Lotito for the good work you did.

- Abe

"You will be in good hands."

Highest Praise I chose Nick after interviewing many criminal lawyers. It was the best decision I could have made.

- Peter

"Exactly who you want on your side."

Exactly who you want on your side. Initially I hired Nick Lotito for a whistle blower case. I am convinced that BEING an EXPERT isn't ENOUGH, AUTHORITY matters! He conducts himself in such a way that even the government officers involved take his words for it. He involved the right people early on. At some point, it was very clear that litigation was not a favorable option. He explored various options and got me immigration relief. It is my opinion that in looking for counsel, look no further if you are looking for best outcome.

- DV Our Results
When Experience Produces Results
Our top priority is to devise customized legal strategies that are tailored to the unique legal needs of our clients, no matter how simple or complicated their situations, might be.
ACQUITTED Aggravated Assault

VACATED Aggravated Assault & Battery

REDUCED CHARGES Armed Robbery Conviction

DISMISSED Chop Shop & Possession of Vehicles w/ Altered Vin

ACQUITTED Conspiracy to Distribute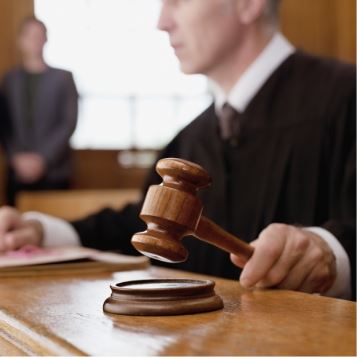 The Right Defense Team Matters Why Choose Nick Lotito & Seth Kirschenbaum